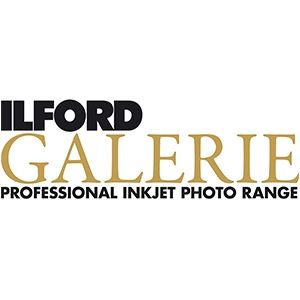 Ilford
Since inception in 1879, ILFORD has been a name associated with photography. Whilst the company has evolved over the years, the drive to provide our customers with world-class products is as strong as it was over 130 years ago.
As one of the earliest adopters of digital imaging technology for the photographic and commercial wide format markets, ILFORD has been at the forefront of innovation in the industry, demonstrating the ability to design products in line with changing technologies.
Experience is paramount and ILFORD has used its knowledge to fine-tune its core competencies to excel in producing innovative products over the years.
As a result, ILFORD is one of the only companies in the world to offer its customers a 'best in class' solution for producing outstanding printed images and displays, regardless of their application.
Our team continues to develop technical building blocks to ensure that ILFORD can respond directly to any step change in technology.
The ILFORD name is well established in the history of imaging and today continues to be associated with cutting edge technology thanks to its strong links to the photographic and commercial wide format markets, research and development, technical know-how and manufacturing capabilities.