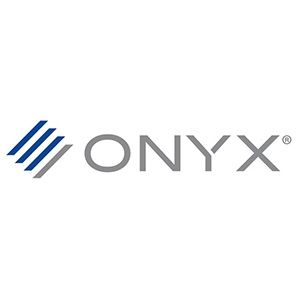 ONYX
Onyx Graphics, Inc. was founded in 1989 in Salt Lake City, Utah, United States, home of the "Greatest Snow on Earth". In the early days – when they weren't out on the slopes – the founders set out to help customers achieve color printing on electrostatic printers for short run, large format printing. In fact, the Onyx Graphics User Group included so many market leaders and influencers that the group became the Digital Printing and Imaging Association (DPIA), which was eventually rolled into today's Specialty Graphic Imaging Association (SGIA).
Onyx Graphics continues to pursue the company vision of helping customers increase productivity, reduce costs, and gain a competitive edge with superior print and color quality. The Onyx Graphics product portfolio offers end-to-end solutions for print production workflow – from design to finishing. We invite you to browse the website to understand how our products will enhance your business.
Innovative, productive, and happy customers around the globe motivate us to continually develop and enhance our market leading technologies. Onyx Graphics is on display – through our customer's work – in millions of places throughout the world, and we can't be more proud. Our global channel partners and longstanding relationships with hardware manufacturers strengthen our position as the market leader. We appreciate you stopping by our website. Please read on, or contact us if you have any questions or feedback.