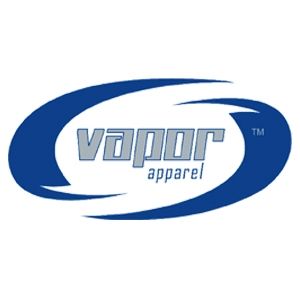 Vapor Apparel
Source Substrates, LLC (dba Vapor Apparel) is an industry leader in blank performance apparel for digital sublimation printing and print-on-demand services. The company has developed a Sublimation Certified line of blank apparel and accessories that grow the market for 1000's of digital print shops in The US, Canada, Australia, Europe, the UK and the Caribbean. The company also manufactures a line of sustainable, fashion friendly recycled polyester blends with a 200 Mile Radius Supply Chain in North and South Carolina.

Headquartered at the Charleston Navy Yard, the company operates a 50,000 Sq. ft digital apparel manufacturing and warehousing facility in the historic textile town of Union, South Carolina. Vapor Apparel offers a vertical suite of apparel and decorating services that appeal to wholesalers, consumer brands, and premium events. The company also owns and operates a group of retail performance apparel brands focused on Outdoor Retailers, Online Marketplaces, Coastal and Resort Markets all of which benefit from the firm's Rapid Retail Replenishment services.
Vapor Apparel is manufactured with PURE-tech™ permanent moisture wicking technology. The PURE-tech™ permanent moisture wicking technology is interwoven into the fibers of these highly technical performance fabrics. Unlike standard topical applications, the interwoven system of PURE-tech™ does not fade or wash away with time, it remains strong throughout the lifespan of the garment
Vapor Apparel offers fabrics enhanced with built-in sun protection. The Solar Performance line is ideal for team sports, workouts at the gym, and any high endurance activity. Featuring UPF 50+ solar protection, the Solar Performance fabric is lightweight, comfortable, and sure to keep the sun's rays from penetrating through to your skin.
M-Shield keeps our fabrics fresh, attractive and ready for more. Our Zinc based aqueous technology enhances durability withou impacting thermomigration. M-Shield technology is Oeko-Tex Standard 100 certified and BlueSign System approved for sustainability.
Vapor Apparel is specifically engineered with todays digital decorating standards in mind. The fabrics used to make these high-quality performance garments are specifically treated at an initial temperature to withstand the rigors of sublimation printing.
Vapor Apparel is currently being used in decorative and fulfillment houses across the country and throughout the world for sublimation application, screen printing, embroidery, heat transfer and much more.